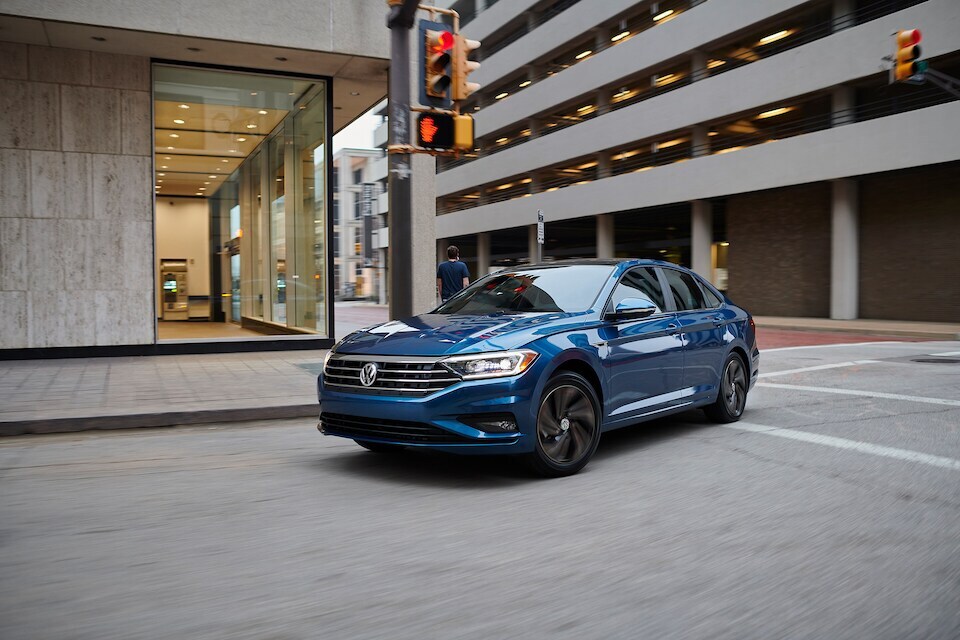 The arrival of a new model at our Warner Robins Volkswagen dealership causes quite the buzz, but that's especially true when the new model is a redesigned Volkswagen Jetta. The sedan icon received a makeover with the 2019 Jetta, which also allowed for the addition of more wonderful technologies to make sure that your time behind the wheel is the best part of your day. We have a wonderful selection of 2019 Volkswagen Jetta offers in Warner Robins along with more info on the new sedan below!
What's New to the 2019 Volkswagen Jetta?
In short, everything is new in the 2019 Jetta as the sedan got a total redesign for this model year. That's not to say that the new Jetta has lost the characteristics like style, value, and performance that have made it a classic sedan and cornerstone of the Volkswagen lineup, but it was rebuilt from the ground up. It sits on a new platform that manages to improve handling and comfort in both city and highway settings while the turbocharged engine ensures fun in both those settings and efficiency to boot.
A facelift for the Jetta makes it as attention-grabbing as ever while the cabin treats passengers to comfort thanks to the large amounts of open space and soft-touch materials throughout. Of course, other comfort features, like ventilated seats and multi-zone climate control, come in the 2019 Jetta too. Other features of the new Jetta include standard Apple CarPlay and Android Auto compatibility, adaptive cruise control, blind spot monitoring, and a superb Fender sound system that audiophiles are sure to love.
You'll find more info on the 2019 Volkswagen Jetta on our site along with a listing of our current offers of the smart sedan, so if the info above has you interested or you know that the new Jetta is for you, check it out or visit our Warner Robins Volkswagen dealership today!