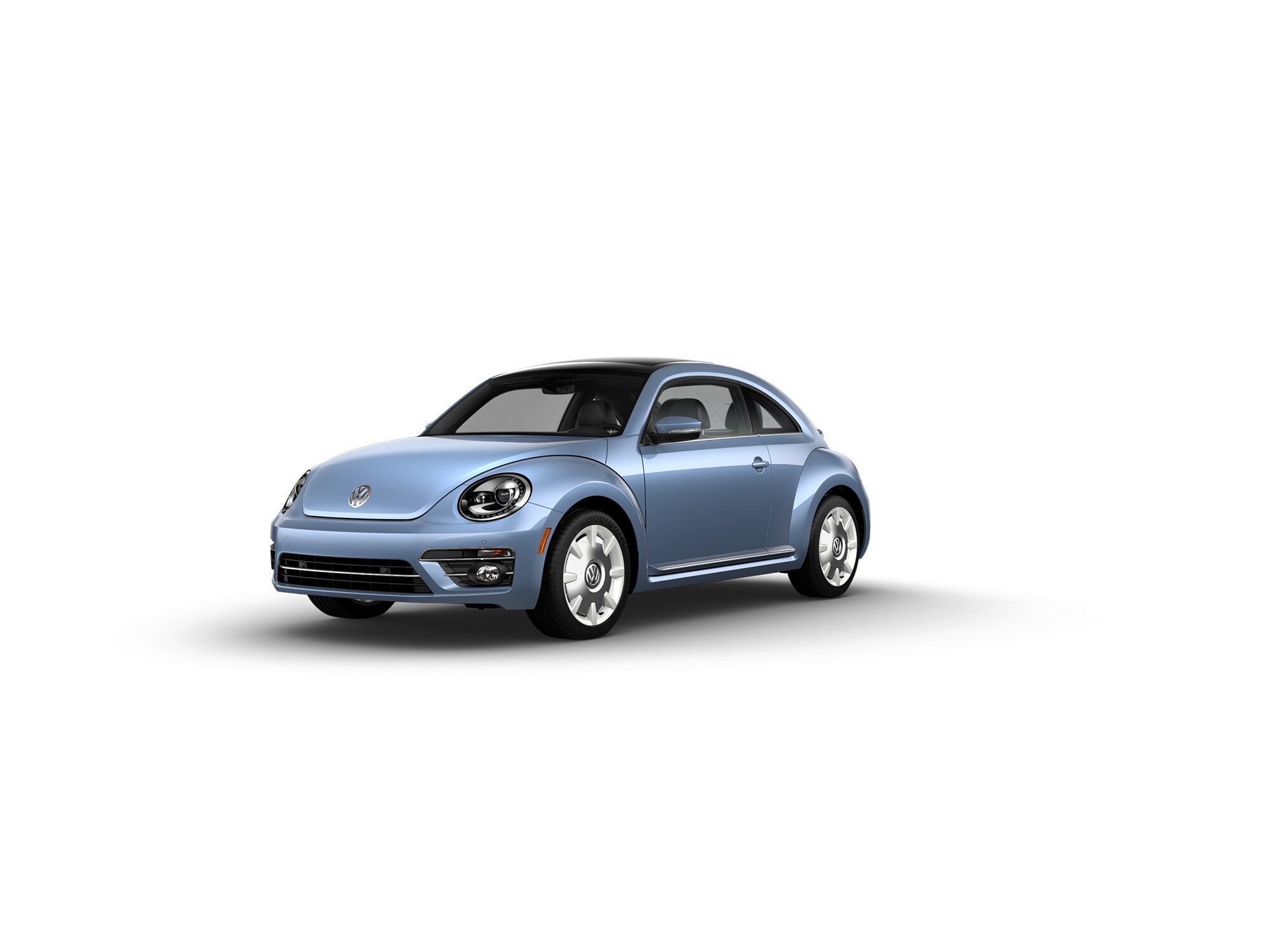 ​
The new Volkswagen Beetle at our dealership is the most stylish yet, and it hasn't lost its iconic style. And, that timeless style of the Bug meets with cutting-edge tech so that you truly get the best of both worlds. This is the last model for the Volkswagen Beetle, so it only makes sense that it's the most enjoyable yet. Get ready to experience those qualities firsthand when you visit us at our Warner Robins Volkswagen dealership, and you should read below for some more details!
Four Different Trim Options
You can choose from the Volkswagen Beetle S, SE, Final Edition SE, and Final Edition SEL, with the latter two of those getting their name from this being the last Volkswagen Beetle. All four models feature the 2.0-liter turbocharged motor, which puts out 174 horsepower, and a 6-speed automatic sport shifter transmission. This combination makes the iconic Bug fun to drive while still providing up to 33 mpg highway!
The Style of Entertainment
The new Volkswagen Beetle shows off its modernity with a wonderful infotainment system. This system, which you control through a responsive touchscreen or voice controls, includes easy connectivity with Apple and Android smartphones so that you can use your favorite apps. The new Volkswagen Beetle also has an immersive sound system and panoramic sunroof so that you can more easily settle in while on the go!
Driver-Assistance Safety Systems
Driving can be quite the task with how many cars are on the road today. That's why it's great to have driver-assistance features on your vehicle looking out for dangers you may have missed. Well, the new Volkswagen Beetle comes standard with advanced systems, such as a blind-spot monitor and Front Assist feature, so that you can tackle your drives with less stress!
Find the Volkswagen Beetle for Sale in Warner Robins!
This new Volkswagen Beetle is the end of an era, but you can ring out the end of the iconic Bug with the smartest and most fun to drive version of it yet! Swing by our dealership to test drive the new Volkswagen Beetle and see how it is ready to improve your driving experience!